Given the fond memories we attach to certain songs or the way a melody can make us feel, it's no surprise that more and more people are rethinking their environment to enhance the experience of listening or strumming along to songs at home. Case in point: these inspiring spaces showcase six clever ideas for transforming a spare room,
home office
or dedicated corner into a stylish music sanctuary.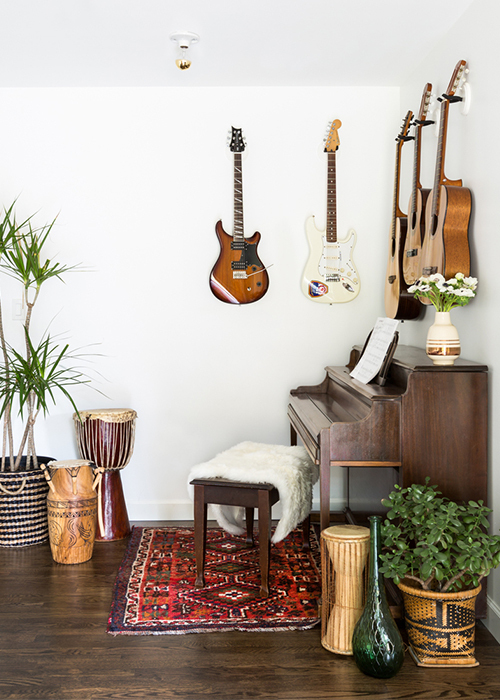 ​
1. ​Demarcate your space with a rug​
Beautiful floor
rugs
don't just enhance your decor; they're perfect for dividing up different areas within a room. Lay down a rug to create a dedicated music corner, and if you're a fan of greenery in the home, use
plants
to achieve balance. Bonus: rugs and plants soak up sound, so you'll enjoy enhanced acoustics to boot.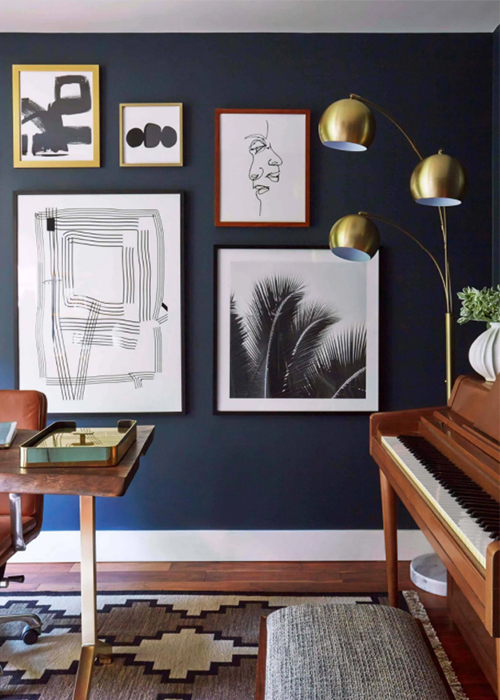 2. Invest in strategic lighting
Any musician who reads sheet music will know good
lighting
is a must. With options ranging from elegant
chandeliers
to sculptural
floor lamps
, practical lighting can add decorative flair to your space and set the scene for a grand performance space, even if said space doubles as a home
office
.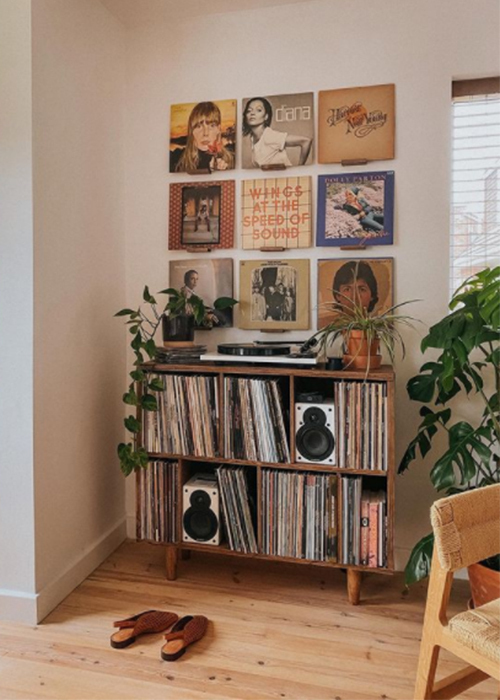 ​
3. Look for smart storage options
Sideboards
and
buffets
offer plenty of smart storage for a vinyl collection, as well as a stylish surface to display your
record player
. Opt for an open
storage unit
or
bookcase
to keep your music library on full display—and artfully stow
speakers
between your records to make a bulky sound system sit seamlessly in any room.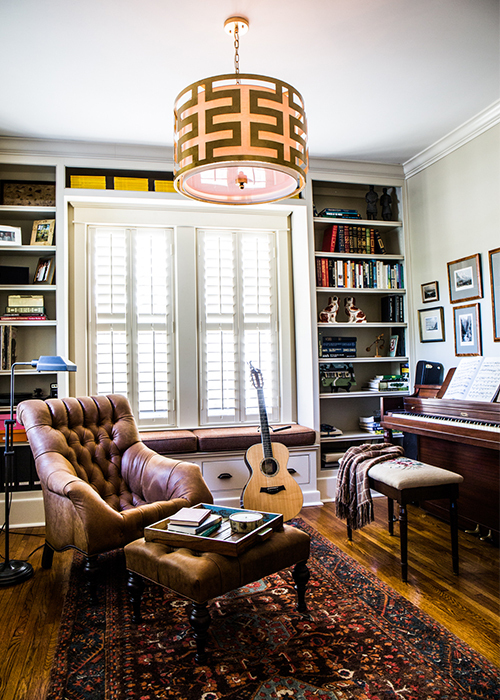 4. Consider comfy seating
Books help with sound diffusion, making a home library the ideal base for a music room. Set a relaxing scene with comfy seating such as a plush
armchair
or
sofa
that invites easy listening
and
curling up with a good book.
B
ean bags
and
daybeds
offer an even more relaxed vibe, and if you're a fan of the retro look, try an
Eames
or
Barcelona
Replica lounging option.​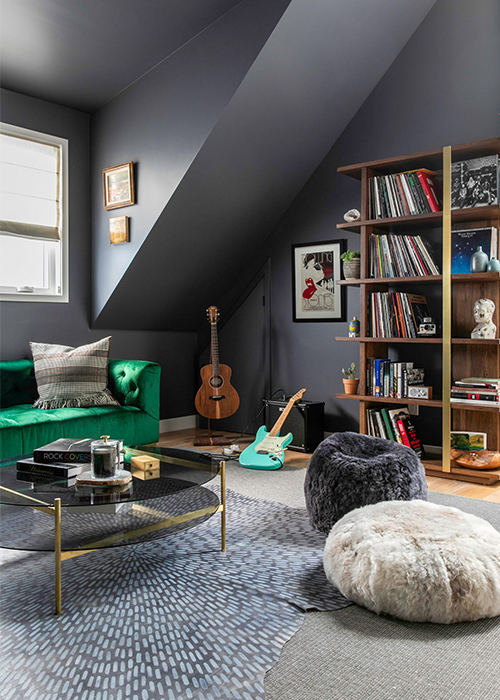 ​
5. Put small spaces to good use
Make the most of an awkward nook in a spare room or den by storing instruments, stands and amps in the unused area. Hang
wall art
to anchor the space, then watch it transform into a considered display fit for any recording artist.
6. Get serious about sound absorption
Materials that absorb sound are necessary for keeping music contained, and in lieu of installing soundproof walls, there are a few home decor-friendly hacks that can help. Hang long, thick
curtains
that can cover windows (and even walls), and go for upholstered
chairs
and
sofas
over wood or metal. Oversized
rugs
that cover large surface areas will absorb more sound, and fibrous, fluffy materials such as
wool
,
jute
and
felt
do the best job.